Are you looking for a drill press to help with your woodworking projects? If so, you may have heard of the Wen and Harbor Freight drill presses, two of the leading options on the market. Investing in a quality power tool is wise, and you should aim for a drill press that offers maximum utility. Both models offer quality features, power, and capability, but how do you know which is right for you?
In this blog post, we'll be comparing the Wen Vs Harbor Freight drill presses to help you make the best decision for your needs. We'll look at each model's features, performance, and price to give you an in-depth look at what each model offers. So, if you're in the market for a drill press, you've come to the right place!
What is Wen Drill Press?
Wen Drill is a high-performance drilling machine designed to meet the needs of various industries. It is built to be reliable, durable, and robust, providing users with high-speed drilling power.
The drill has a variable speed setting, allowing users to adjust their drilling speed to their specific job. Wen's offers a variety of models for your need.
If specifically talking about Wen's 4208 8-inch 5-speed drills, it addresses vital issues plaguing DIY innovators and designers. Whether you're drilling into wood, metal, light concrete, plastic, or anything else, this drill press has you covered. In addition, it can be tucked away in the corner of your garage.
This high-quality device's key chuck can hold up to half an inch in diameter, with a slot for storing those keys. Furthermore, all five speeds work flawlessly. You can quickly pick a drill speed between 740 and 3140 RPM based on the thickness and width of the material.
What is Harbor Freight Drill?
Harbor Freight Drill Press is an excellent tool for the home DIY enthusiast and professional craftsman. It is a great value for the price, offering a powerful motor and a range of features to suit various tasks.
The drill press is designed with a cast iron construction, ensuring stability and durability. It has an adjustable table, enabling accurate and precise drilling of different materials.
With this benchtop drill press, you can do your DIY projects at home or in your garage workshop. It has a tilting primary table and professional quality.
The built-in table of the Harbor Freight 8 in 5-Speed measures 6-1/4 inches by 6-1/8 inches. Additionally, a chuck key and two hex wrenches are included in the package. In addition, this drill's lightweight design, despite its extensive feature set, is ideal for working in your home workshop.
Specification Differences: Wen 8 in 5-Speed Drill Press Vs. Harbor Freight 8 in 5-Speed Drill Press
Wen 8 in the 5-speed drill, the Product Dimensions are 18.00 x 9.13 x 13.50, and the Harbor Freight 8 in 5-Speed Drill Press Product Dimensions is 17 x 7-1/2 x 22-⅝ in.
Wen 8 in 5-speed drill press Speeds: 760-3070 RPM. On the other hand, Harbor Freight 8 in 5-Speed Drill Press Speeds: 740-3140RPM
Wen's Motor Power: 1/3 Horsepower Vs. Harbor's Motor Power: 1/3 Horsepower.
Wen's Table Dimensions are 6-1/2 x 6-1/2 in, and Harbor's Table Dimensions are 6-1/4 in. x 6-1/8 in.
Wen Drill press Weight: 35 lbs and Harbor Freight Weight: 32 lbs.
Wen Vs Harbor Freight Drill Press Features Comparison
When considering what type of drill press to purchase, it is crucial to consider the specific tools and characteristics needed for the particular project. Therefore, let's examine the features of Wen and Harbor Freight Drill Presses to help guide your decision.
Power and Speed Of The Motor
The motor of a Wen versus a Harbor Freight Drill Press is an important comparison for anyone looking for a reliable and powerful tool. The Wen has a powerful motor that can deliver up to 3140 RPMs and features an adjustable, variable speed control.
The Harbor Freight Drill Press has a motor with a speed range of 760 RPM to 3020 RPM and ⅓ horsepower, which makes it ideal for a range of projects.
Both motors are durable and reliable, but the Wen offers more power and speed for heavier-duty applications. Its adjustable speed control allows for greater precision.
The motor power and speed of Wen's blades will allow you to make smoother cuts at optimum combinations, despite the difference seeming subtle at first.
Machine Building & Design
In addition to being affordable and long-lasting, Harbor Freight tools are well-known for their durability. With its 5-speed, 8-inch press, you can use it at home or in the office. A unit measuring eight by 2 inches can be placed discreetly in tight spaces or on most workbenches.
The stamped steel foundation provides increased solidity. A 360-degree rotation and 45-degree tilt are available for added convenience. After you've set the table's position, it can be locked.
Harbor Freight's design incorporates both plastic and cast steel elements, reducing weight. Using Harbor Freight's depth drilling capabilities, it is easier when the handles are removed, which are longer and more accessible to hold.
The pulleys are aluminium; the apparatus is lightweight. Despite the machine's tremors and noise, it's worth it. There is a possibility of rattling due to the drill press's top cover not locking in place.
Hydraulic System
Both Wen & Harbor freight drill offers a hydraulic system. Although, the quality of the hydraulic mechanism of the tool may not necessarily affect the final result of your projects.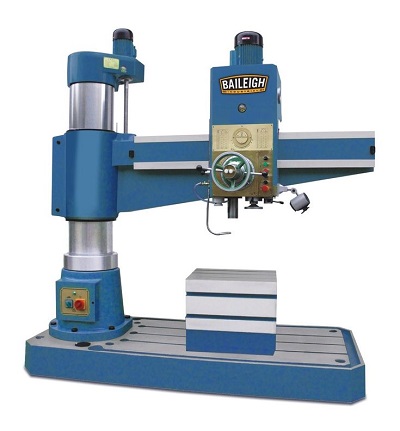 Wen's drill offers a smooth and easy-to-use system that allows for precise measurements. Ensuring that the drill press can handle a variety of materials with ease. Harbor Freight is also known for its effective and reliable hydraulic system, allowing users to make precise adjustments.
Harbor Freight products are usually made with higher standards than Wen, making comfort a little challenging.
Table Stand With LED Light
Harbor Freight offers an adjustable light stand built-in to enhance visibility. Meanwhile, Wen offers light stands with their 13-inch and 17-inch drill models. Wen provides additional packages to a drill press, such as drill press vises, bench grinders, and more.
Drill Chuck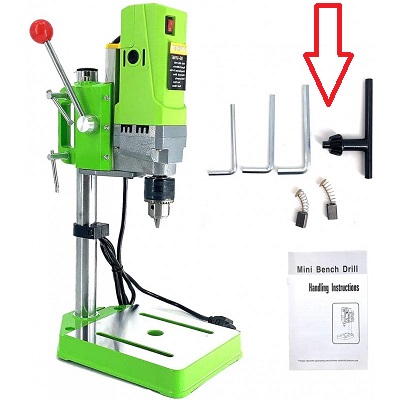 Both the Wen and Harbor Freight drill presses come equipped with a chuck. The Wen model has an integrated storage area for easy access to the chuck. In contrast, the Harbor Freight unit may need to create its handle.
Takeaways
Wen and Harbor, Freight drill presses have strengths and weaknesses based on their features, quality, and prices. The Wen drill press is an excellent option for those who need a dependable machine with a wide range of features.
However, the Harbor Freight drill press is a perfect option for those who need a more affordable option that still offers good quality. Ultimately, it's up to the consumer to decide which drill press best fits them.